Automatic Water Sensor Faucet Control Box
A sensor faucet control box is a square box that sits or mounted underneath the sink as part of a typical sensor electronic faucet installation process. Most of our sensor faucets range come with a control box, except our 2-IN-1 series range.
The control box is like a hub which enables water to flow IN (from main water supply) and OUT (to sensor faucet). When you open up a control box, you will find a solenoid valve, battery case/transformer and infrared signal wire connection.
MAIN FEATURES
TOUCHLESS HYGIENE
COMPACT DIMENSIONS
WATER SAVING
ENERGY SAVING
LOW POWER REMIND
Automatic Water Sensor Faucet Control Box Application
This control box can be used for different types of sensor faucets.
Option 1
Applied to the automatic faucet with sensor eye on the faucet body. The sensor distance is adjustable by remote controller.
Option 2
Applied to the automatic faucet with sensor eye on the faucet spout. The sensor distance will be automatically adjusted based on specific working conditions and environment.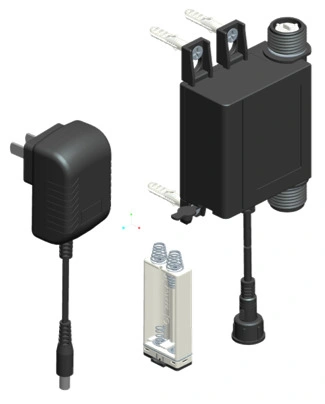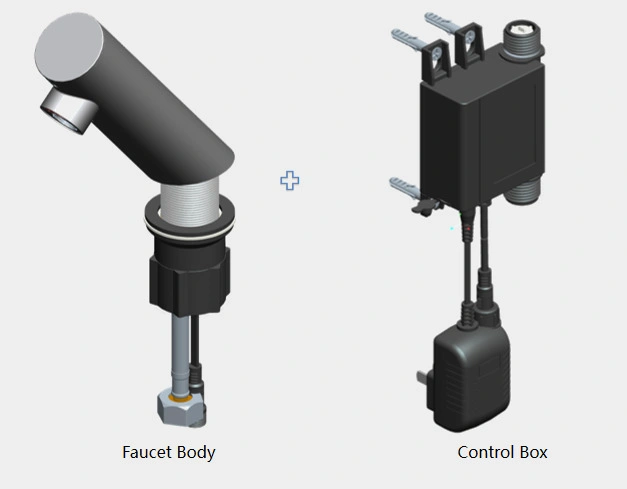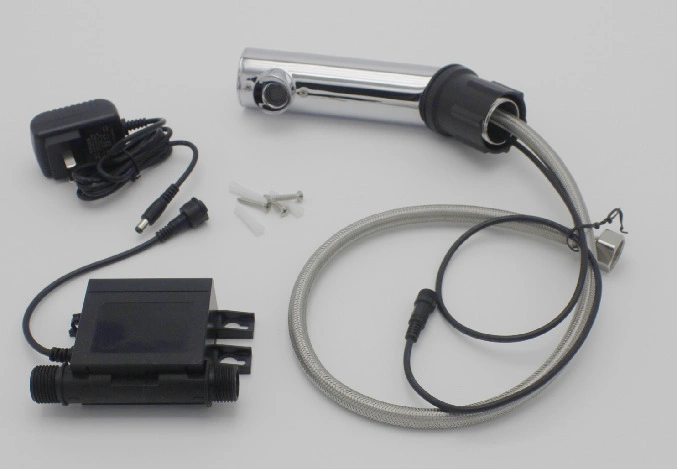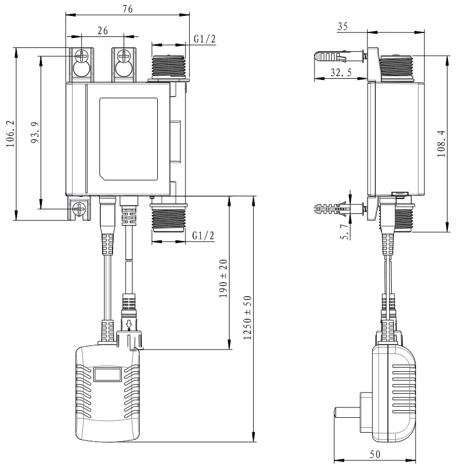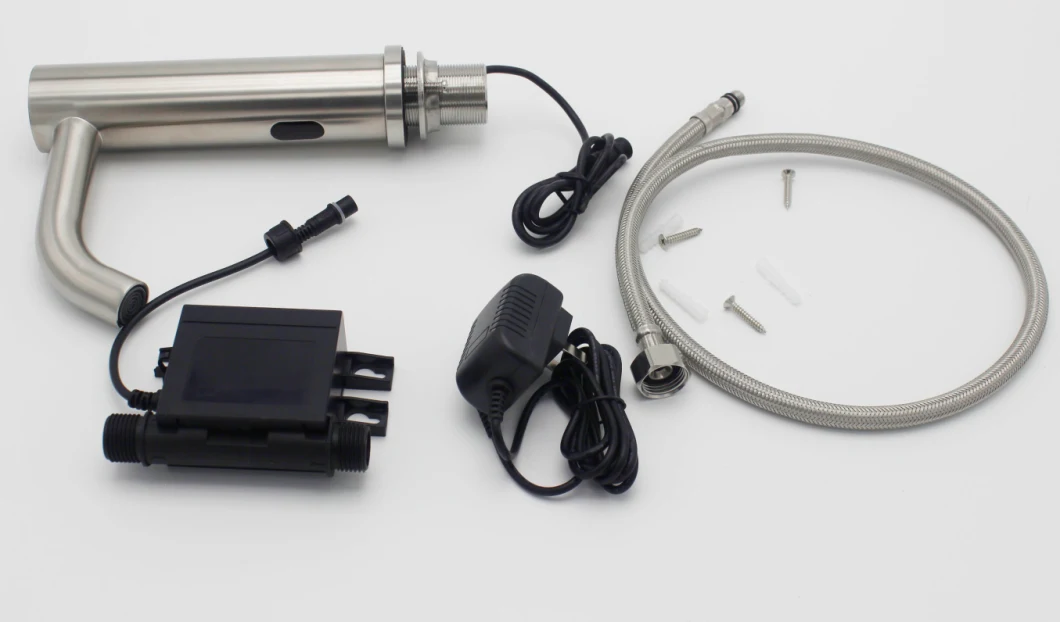 Power supply

DC 4.3~6.4V

Static power

≤0.15mw(≤25uA)

Sensor distance

Reference: hand

Sensor range can be tailor-made based on customer's request.
We have a remote controller to adjust sensor range. Or the sensor distance adjusted by the sensor automatically based on working environment.

Sensor range

5-25cm by hands

Sensor range error

±10% of the rated sensor range

Max output current

800mA

Output pulse width

35ms

Low voltage alarm

Working voltage≤4.4±0.2, sensor alarm

Security stop

60s

Shock resistance

Hit or beat is not allowed

Usage

Used for sensor faucet, urinal, toilet, concealed cistern etc.

Sensor life circle

500,000 circles

Warranty

1 year

National Patent

ZL2007200068368
Why Choose Rajeyn Infrared Sensor?
1. There are four different working modes in one PCB/Sensor, including sensor faucet, sensor urinal, sensor toilet and sensor shower, which can be automatically switched by a remote controller.
2. Ad
justable sensor distance/flush duration/soap volume by remote controllers.
3. Low power consumption.4AA alkaline batteries will last about 1.5-2 years with 100 cirlces per day.
4. Glue potting with strong moistureproof function.Sensor waterproof grade IP67.
5. High anti-interference and anti-vibration performance.
6. We have more than 50 different sensor eyes and different wires for selection.