Waste Insulating Oil Transformer Oil Switchgear Oil Filtration Machine (ZYD-200)
Transformer Oil Regeneration Machine


1. High cleanness
2. Environmental
3. Vacuum pump and roots pump



Application


ZYD Double-stage transformer oil purifier machine can quickly remove water, trace water, gas, particles quickly from oil to improve oil's dielectric strength, effectively making sure electric equipments working safely and normally. ZYD oil recycling is particularly suitable for treating high-grade transformer oil, super-voltage transformer oil and new transformer oil. It can be used for filtration of more than 110V substation live line work onsite.



Features


1. ZYD have two vacuum separating chambers, efficient oil film sprayer, increasing separating size and separating time to ensure the dry-level and dielectric strength improving greatly.

2. Combined with unique and advanced dewatering, degassing components can rapidly and effectively separate water, gas from oil.

3. Three stages precision filtration system, mesh filtration combined with molecular adsorption technologies.

4. Efficient electric heating system, heating uniformity, less power consumption, safe, and reliable.

5. Adopt double-infrared liquid level sensor, pressure protective system to ensure machine operation easy and safely.

6. Interlocked protective system, avoiding blank heating, blank pumping, oil leak and electricity leak. If there is any fault, machine will be power off automatically.

7. ZYD is live line work onsite.



Technical Parameters
Parameters

Unit

ZYD-30

ZYD-50

ZYD-100

ZYD-150

ZYD-200

ZYD-250

ZYD-300

Flow Rate

L/h

1800

3000

6000

9000

12000

15000

18000

Working vacuum

MPa

-0.08 ~ -0.099

Working Pressure

MPa

≤0.3

Temperature Range

°C

20 ~ 80

Power

Three Phase 50Hz,380V (or as needed)

Working Noise

dB(A)

70

70

70

75

75

75

75

Heating Power

KW

28

30

45

60

75

90

120

Total Power

KW

35.5

37.5

52.5

71.4

86.5

102.5

135

Inlet/Outlet

mm

φ25

φ32

φ42

φ50

φ50

φ60

φ60

Weight

Kg

600

800

1050

1400

1800

2000

2200

Overall

Length

mm

1050

1100

1200

1450

1600

1800

1900

Width

mm

750

800

950

950

1100

1200

1200

Height

mm

1350

1400

1500

1650

1800

1900

1900
Guaranteed Index After Treatment
| | | |
| --- | --- | --- |
| Item | Unit | After treatment |
| Breakdown Voltage | kV | ≥75 |
| Moisture content | PPM | ≤3 |
| Gas content | % | ≤0.1 |
| Impurity size | micron | ≤0.5 (no free carbon) |
Detailed Images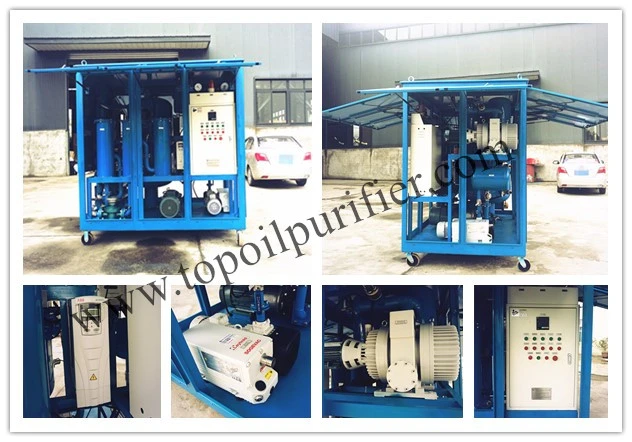 Main Oil Filtration Machines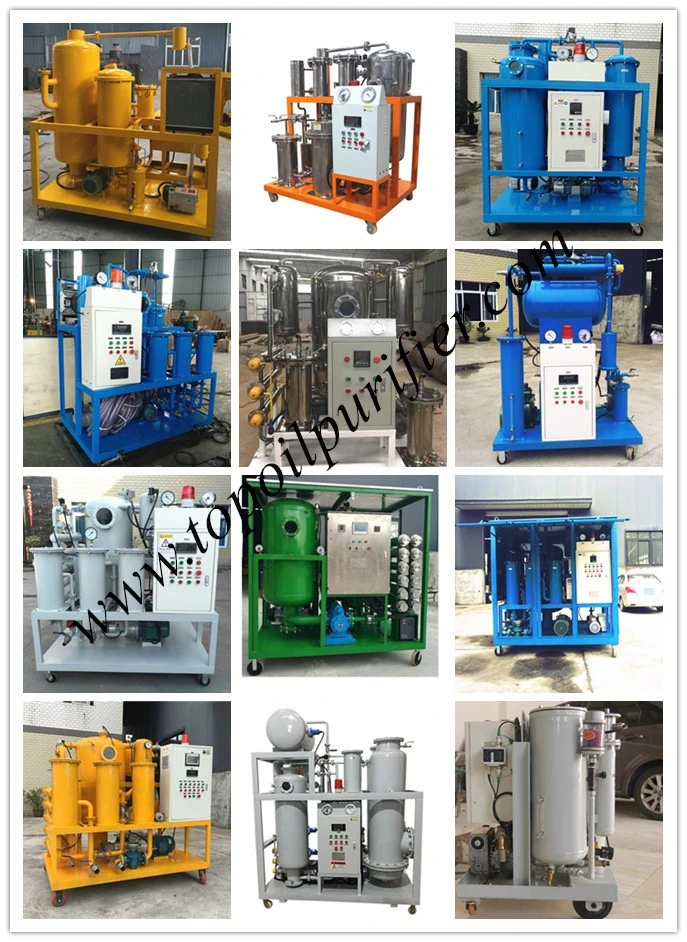 Series ZY Single-Stage Vacuum Transformer Oil Purifier
Series ZYD Double High Vacuum Transformer Oil Purifier
Series ZYB Multiply-Function insulating oil treatment machine
Series TY Turbine Oil Purification Apparatus
Series TYA Lubricating oil/ hydraulic oil purification unit
Series TYB Portable light Fuel oil purification machine
Series TYD Vacuum dehydrator
Series TYF Phosphate ester fire-resistance oil purifier
Series PL Plate pressure oil purifier
Series TYD Vacuum dehydrator
Series EFD Explosion protection filtration machine
Series BAM Press filtration system
Series ZKCC Vacuum pumping device
Series COP Cooking oil purification machine
Series CYS Centrifugal oil purification machine
Series JL Portable oil filtering and oiling machine

TRANSFORMER OIL TESTERS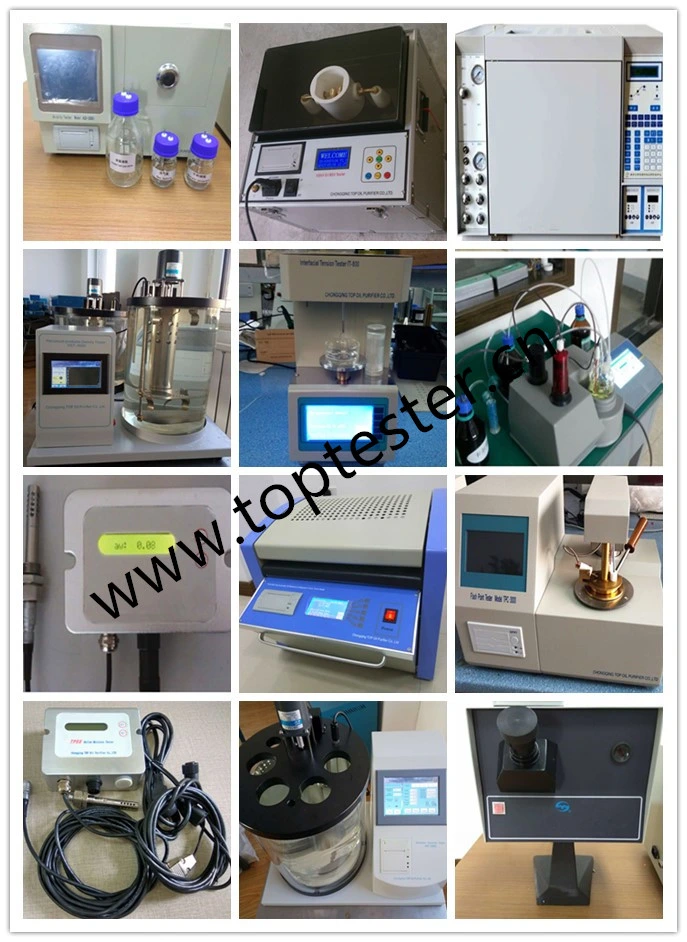 1.Fully Automatic Karl Fischer Water Content Tester TP-2100
2.Kinematic Viscosity Tester VST-2000
3. Fully Automatic Oil Acidity Tester (6 cups) ACD-3000I
4. Fully Automatic Surface/Interface Tension Tester IT-800
5. Fully Automatic Open Cup Flash Point Tester TPO-3000
6.Fully Automatic Closed Cup Flash Point Tester TPC-3000
7.Cloud Point & Pour Point Tester PT-2000
8.Petroleum Products Density Tester DST-3000
10.Petroleum And Synthetic Liquid Anti-Emulsification Tester TP-122
11.Petroleum Products Chroma Tester Model TP-225
12. Automatic Petroleum Products Carbon Residue Tester (Micromethod) CS-062
13. Transformer Oil Insulating Oil Breakdown Voltage BDV Dielectric Strength Tester IIJ-II
14. Insulating Oil Dielectric Loss/ Resistivity/ Power Factor Tester TP-6100A
15. Transformer Oil Dissolved Gas DGA Analyzer/ Gas Chromatography GC2010MD
About Us




Located at Chongqing city--a southwest electromechanical manufacturing center as well as national municipality, Chongqing TOP is a professional leading manufacturer and supplier of oil purifiers and various related testers. Our company consists of departments respectively for technological development, machinery manufacture, instrument manufacture and quality control etc. On basis of mature development and manufacture technology and highly qualified production management team, the products have high quality, easy operation, excellent performance and long service life.





Service Commitment


1. Long-term warranty of 2 years.
2. Provide best necessary spare parts at low price (some for free).
3. Provide timely reply and technical support within 24 hours.
4. OEM is available for TOP Products.
5. Protect your sales area, ideas of design and all your private information.

Package& Delivery


Packaged in international standard export wooden case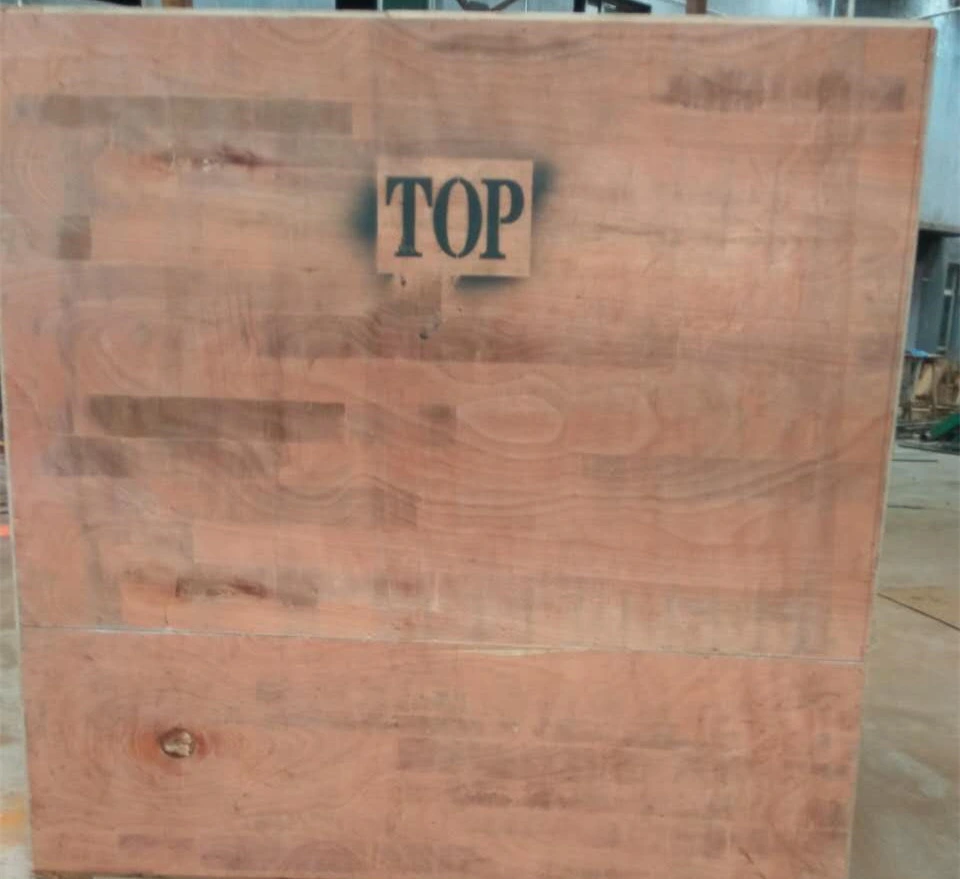 Safe and Timely Transportation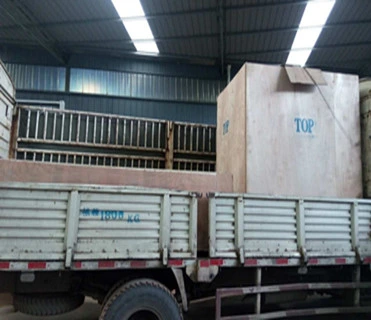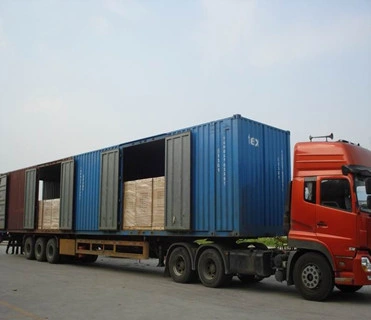 *Standard export wooden case with high quality cushioning material ensures that the customers get the item in good condition.
*Carefully check every packing detail before delivery to avoid any troubles during the transportation.
*Appointed logistics company could be used according to customers demands.
* Do our best to make sure customers can get their goods in time.