Introduction
Insulation class: A (105 °C)
100% sulphate wood pulp
Natural-color
Precompressed pressboard, even fiber orientation, hard and dimensionally stable
High purity and mechanical strength
Low shrinkage, fiber-free surface
Good compatibility with liquid dielectrics
Product DescriptionDescription and feature:
Duct strip is made from high quality pressboard G4 grade. It has excellent transformer oil impregnation feature, high compressive strength more than corrugated pressboard which is the old technology. It is used at high temperature condition and it could be improved the circuit strength.The character are below:
1. High mechanic strength
2. High electric strength
3. Accurate dimension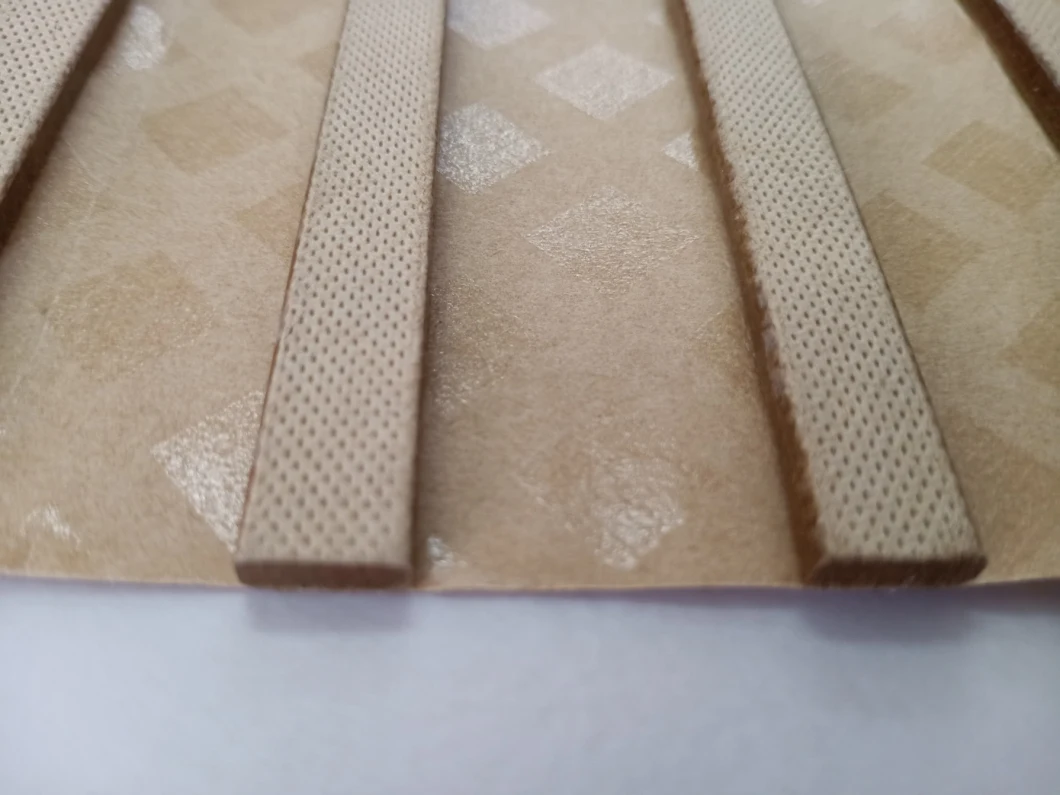 Application:
Oil duct strip provides duct for the flow of the cooling oil in layer and strip windings in distribution power transformers. It is manufactured by bonding transformer board sticks onto insulating paper or single-coated diamond dotted paper.
Main strips: Rectangular strips, T-strips, Pigeon cauda strips, Abnormity strips.
It is used in Oil-immersed Transformers for insulation between coils. The advantage with partially coated insulation press paper lies in the internal strengthening of the coil from adhesion to the conductor; this provides passage for quick evacuation of air and moisture during the drying process. It also minimizes the risk of partial discharge,quick impregnation and flow of oil through the channels. The bonding strength of the epoxy resin is sufficient to prevent displacement of winding layers due to short circuit forces.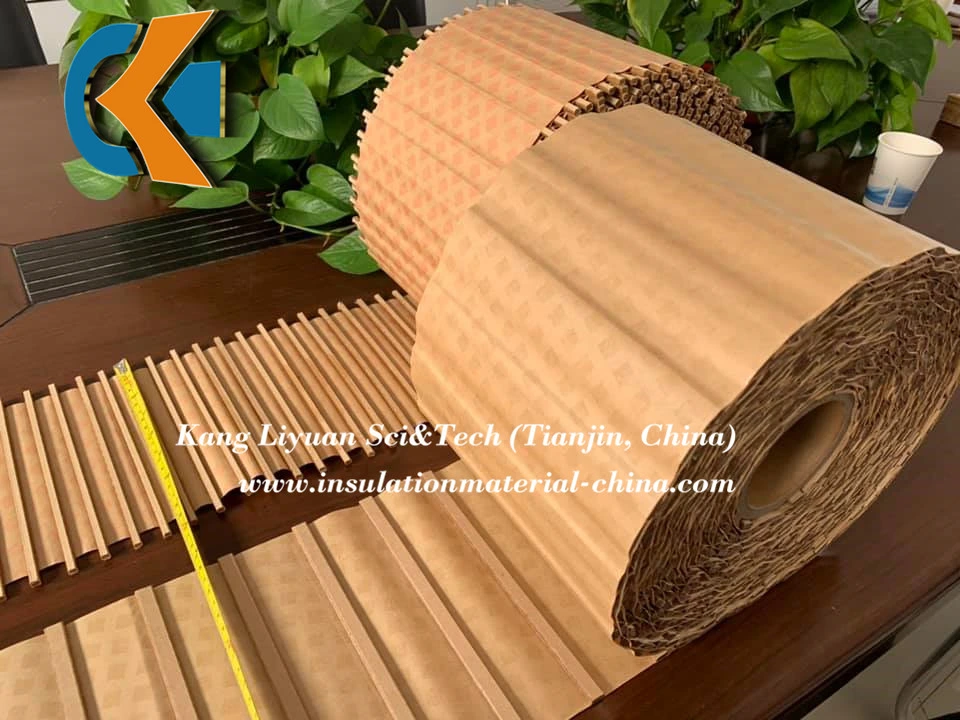 TRANSFORMER OIL DUCT STRIP DATA SHEETPART1: PRESSBOARD STICK4*5*1000MM
ITEM
TYPICAL VALUES
MATTER OF FACT
Thickness: mm
4mm±7.5%
4.1-4.3mm≤7.5%
Width
5±0.5mm
4.95-5.38mm≤0.4mm
Length of 1000mm:
±5mm
1000±3 mm
Pitch of stick centre:
±3mm
23±2 mm
Apparent density: g/cm3
1.1-1.2
1.18
Moisture content ,%
4.0 to 9.0%
5.7
PH water extract:
6.0 to 9.0
6.8
Ash content,% maximum
1%
0.51
Tensile strength Mpa
Machine direction:
Cross machine direction:

≥90
≥50

107.4
101.3
Oil absorption
≥7.0%
12.29
Shrinkage rate% MD
CMD
Thickness D
≤1.0
≤1.4
≤6.0
0.16
0.25
≤5
Elongation rate MD
CMD
≥3
≥4
≥4.4
≥4.4
Conductivity of aqueous extract Ms/m
≤10.0
5.03
Dielectric breakdown:(Kv/mm )In Air
In Oil
10
24
16.7
35.7
PART2: SINGLE SIDE DIAMOND DOTTED PAPER DATA SHEET
ITEM
TYPICAL VALUES
MATTER OF FACT
Caliper: (millimeter)
0.25mm
Thickness: mm
0.25±0.025mm+0.06
0.260
(0.260,0.258,0.262)
Width: mm
1000±5mm
1000-1005
Apparent density: g/cm3
0.9 to 1.1
1.01
Moisture content ,%
4.0 to 8.0%
5.6
PH water extract:
6.0 to 8.0
7.5
Ash content,% maximum
1%
0. 43
Coating thickness per side mm
0.006 to 0.012
0.011
Tensile strength,N/mm2
Machine direction:
Cross machine direction:

80
35

86.6
48.1
Dielectric breakdown:
(volts/layer ,dry test)
≥2100
2230
Bond strength: Kpa
450kpa
679
welcome all inquiry