Combined transformer for wind power generation 35kv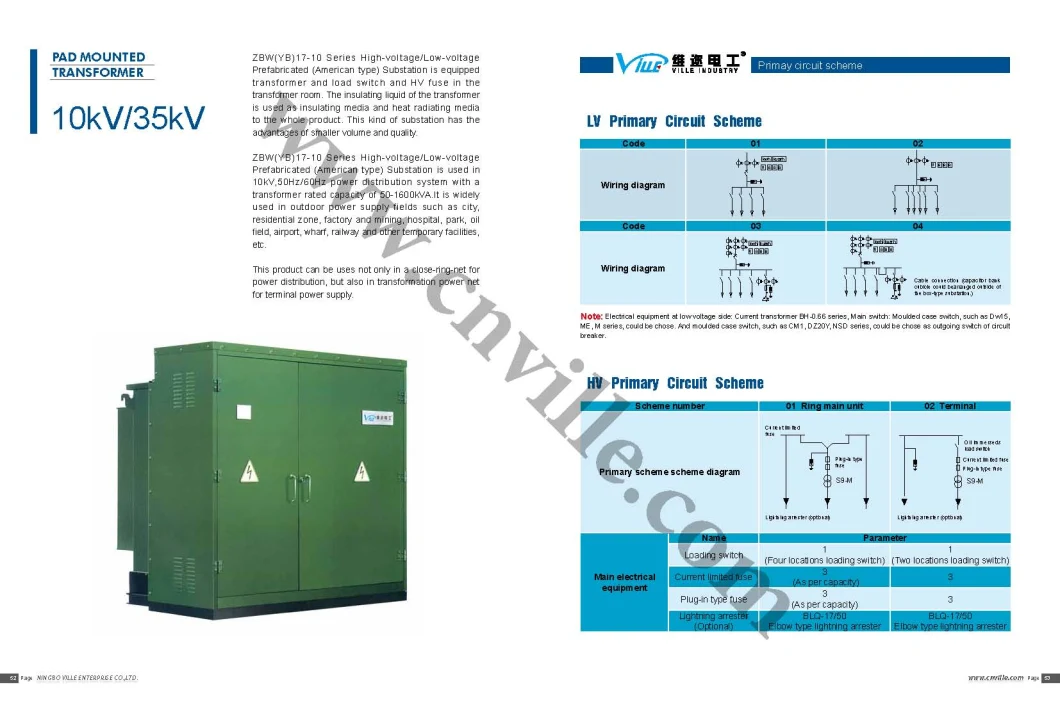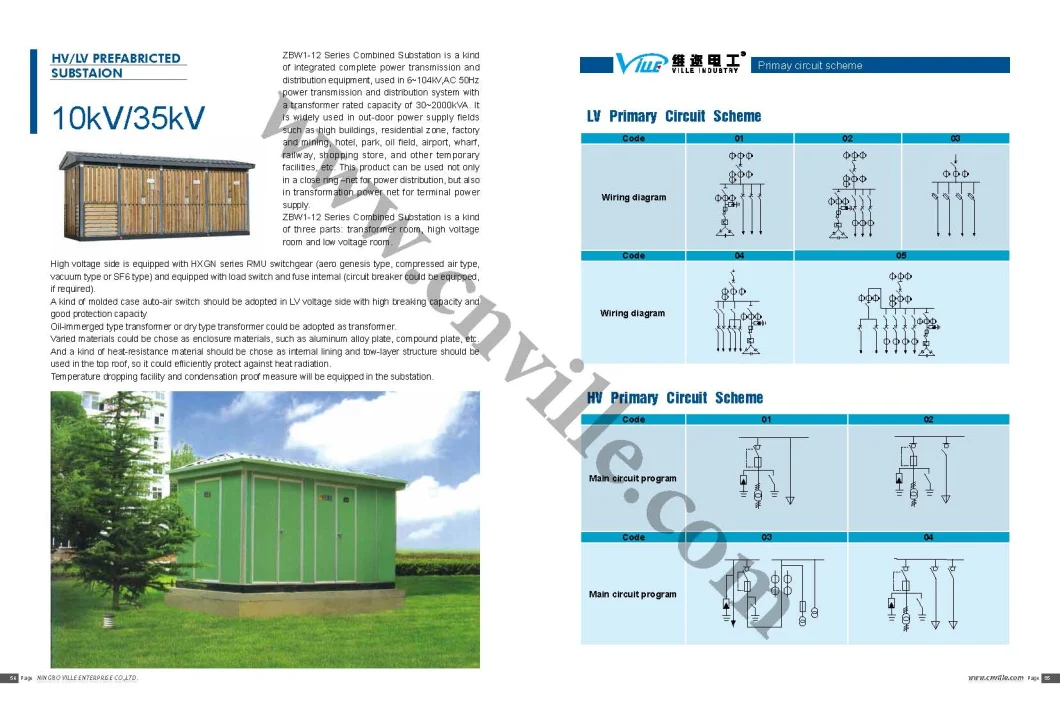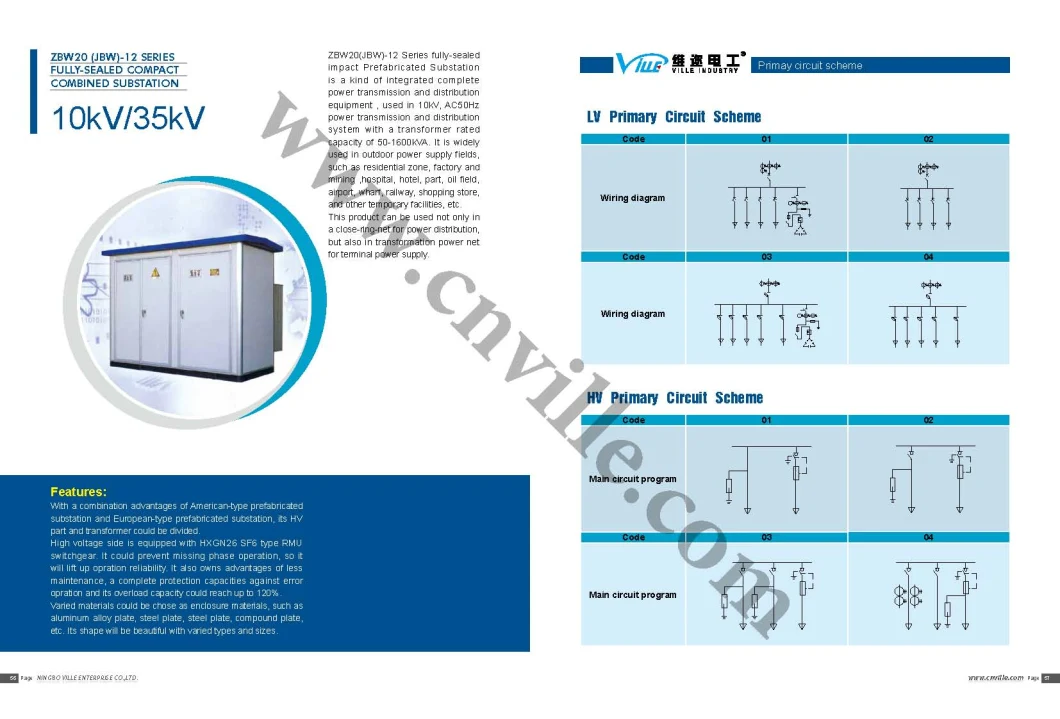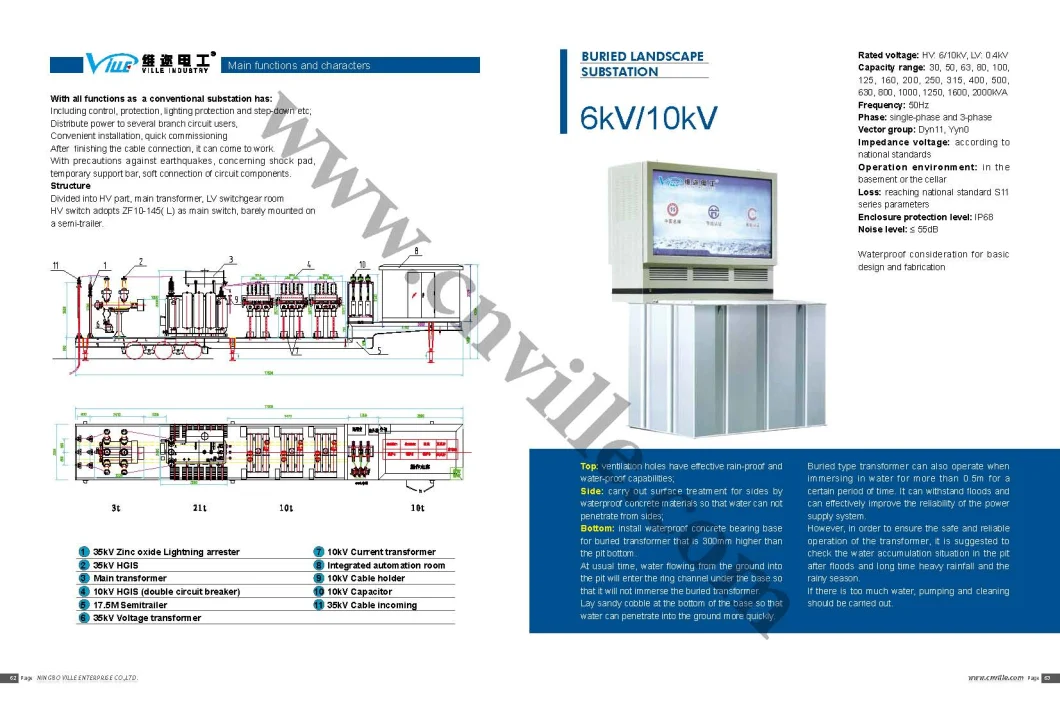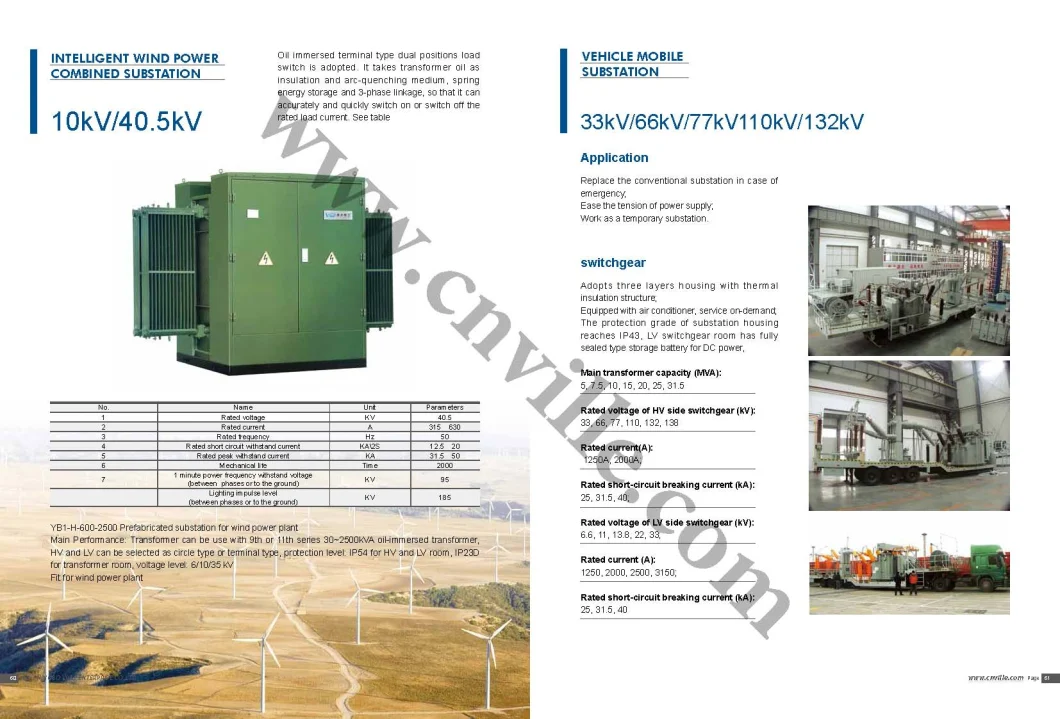 Introduction:
The needs of the wind power plant developed a special combination of a series of wind power substation, the
product will be issued 690V voltage electricity through wind generator step-up transformer becomes 35KV or
10KV voltage level, the power grid into the system or user to complete the task of wind power, wind power is the
best system of complementary products.
Second, the structure and performance characteristics
1.Structural features
A, the main use of the structure of box-type transformers, high voltage load switch, plug-in fuse, the transformer
body, high voltage circuit tap a combination of switches and other components in a sealed tank, transformer oil
as the insulating medium, small excellent performance.
B.Overall combined wind substation by the high pressure chamber, the low pressure chamber, tank, radiator
composition, high and low pressure chamber, the transformer is "eye" shaped layout, radiator mounting tabs on
the side of the tank, piece of lead pipe and radiator fins collusion composition, better adapted to the needs of
high-power transformer cooling.To prevent vandalism, the mechanical strength of the weak heat sink, cooling
holes can be rushed to strengthen the protection of steel shields.Energy emitted from wind turbines boost after
the substation to the grid.
2.Features
A, energy-saving, no-load loss and load loss lower than similar products, to maximize the protection of the full
use of wind energy.
B, safe, and reliable protection of personal safety, the use of anti-theft box structure.
C, high-temperature, over-load operation capability, small, compact, safe and convenient, can be used for ring
terminals for easy conversion.
D, environmental protection, lifetime without oil filter, oil change, pollution.
3.Normal environmental conditions
A, altitude does not exceed 2000m;
B, ambient temperature:Up to 45 degrees;Lower limit of -40 degrees;
C, outdoor wind speed does not exceed 35m / s
D, relative humidity:Daily average of not more than 95%, on average less than 90%;
E, earthquake intensity does not exceed 8 degrees;
F, is installed in the absence of fire, explosion and severe pollution, chemical corrosion place;
G, the special conditions of use:When these normal conditions is not met, I will consult with the space to best
meet user requirements.
Our Services
| | |
| --- | --- |
| 1. | Pre sale service |
| a. | make technical solution |
| b. | send quotation, technical data sheet and drawing |
| c. | prepare power transmission plan, testing plan and shipment plan |
| 2. | In sale service |
| a. | supervise the manufacturing schedule totally in accordance with the plan |
| b. | send photos to customer during every manufacturing process(hold point) |
| c. | inform the customer one week before testing. |
| 3. | After sale service |
| a. | installation and commissioning, training the workers |
| b. | quick response within 12 hours any time |
| c. | provide 12 months guarantee period normally. |
Order Instructions
When you choose our company product, please offer following data:
Transformer model:
Rated capacity: kVA
Phase : Three-phase
Single-phase
Frequency : 50HZ
60HZ
Rated voltage ( H.V. / L.V. ):
Tapping range: ± × %
Insulation level: LI AC / LI AC kv
Veotor group: Dyn11
Yyno
Other
Short-circuit Impedance: %
Cooling method: ONAN
ONAF
Tapping method: OLTC
OCTC
Other
Other requirement:

Notes:
We also can design special products according to customer's particular requirements.
The final dimension is subject to outline drawing.