Dry Type Transformers, Transformer Manufacturer, Factory Supply Transformer 500KVA 10KV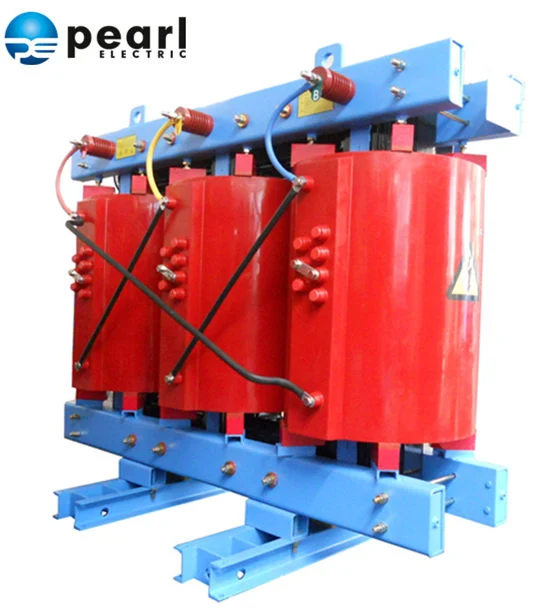 Transformer Advantage
1. Low loss, low noise, low partial discharge.
2. Strong anti-short circuit capability and high anti-lightning impact level.
3. Excellent moisture resistance for operation at 100% relative humidity.
4. Strong overload capability for long-term operation at 150% loading.
Transformer Test Report
For all transformers developed and supplied by Pearl Electric, Type tests and Specials Tests have been carried out in internationally-recognized independent test lab, and test reports have been obtain, including:
1. C2/E2/F1 test report for cast resin dry type transformer
2. Aging test report for cast resin dry type transformer
3. Aseismatic report for cast resin dry type transformer
4. Type and special test reports for class 1E dry type transformer for nuclear power station application
5. Type and special test reports for various traction/excitation trasnformers
6. . Type and special test reports for amorphous alloy core dry type transformer
7. Type and special test reports for three-phroof (salt-fog, midew, humdid-heat) performance

Transformer Chracteristics
Transformer Core
1. The core is made of high quality grain-oriented cold-rollled silicon steel of high magnetic conductivity, by using 45°five-step overlapping method to reduce the no-load loss and no-load current.
2. Simulation analysis method is applied for the core design, thus to precisely and effectively calculate the vibration frequency and scale.
3. Flexible connections are adopted between the core and coils, core and clamps. With these measures, transformer's noise level has been improved by 10-15dB over the conventional products.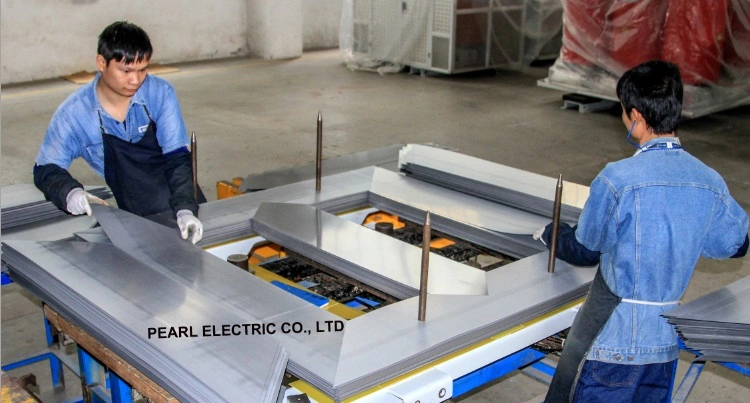 Transformer Windings
LV windings
1. For LV windings above 400 kVA capacity, superior foil conductors are adopted for winding manufacturing, thus to obtain better amper-turn balance and less transverse magnetic flux leakage, and finally to greatly improves transformer's anti-short circuit capability.
2. By reasonably designing the oil passage within the winding, winding's heat dispersion effect is greatly increased. Thus the reasonable design has decreased temperature rise and improved products' overload capability.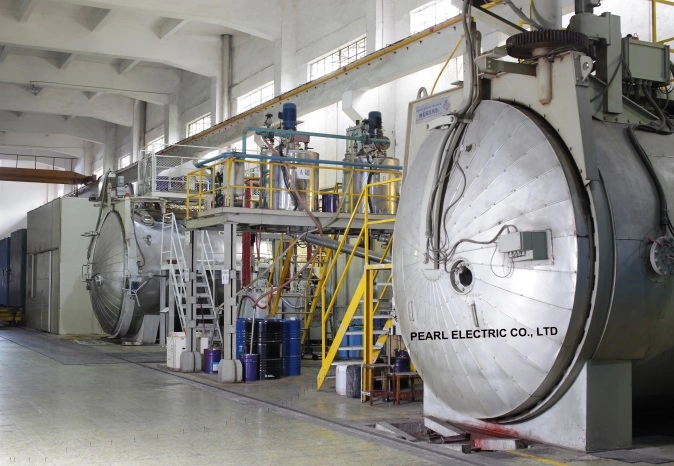 HV windings
1. HV windings are manufactured with superior wire conductors, insulated reinforced with fiber glass.
2. The HV windings are cast under vacuum and high pressure conditions in Germany HUBERS vacuum Cast Machine, resulting the best resin penetration and very low partial discharge( partial discharge for 11kV product could be lower than 5Pc).
3. Optimized structure is adopted for HV windings to improve transformer's electric field. Lighting impulse simulation calculation was adopted for winding model design, thus to substantially improve product's anti-lighting capability.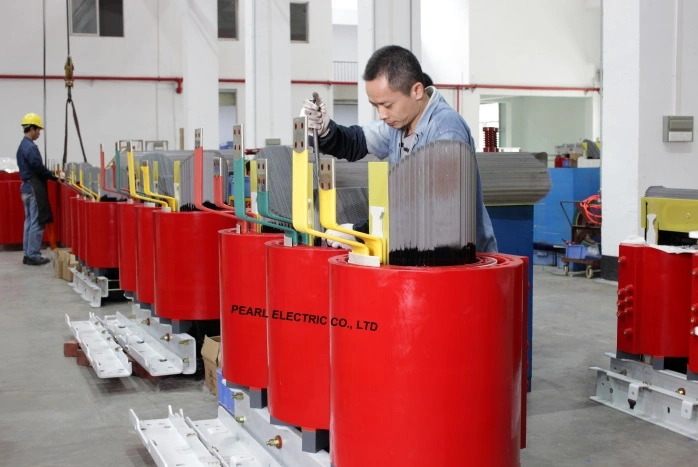 PEARL ELECTRIC CO., LTD
Established in 1958, located in Guangzhou City, Pearl Electric Co., Ltd is one of the most prominent power transformer manufacturer in China which design, produce and supply power transformers in domestic and abroad with almost 660 employees, more than 260 sets of specialized manufacturing equipment and 90,000 square meters area .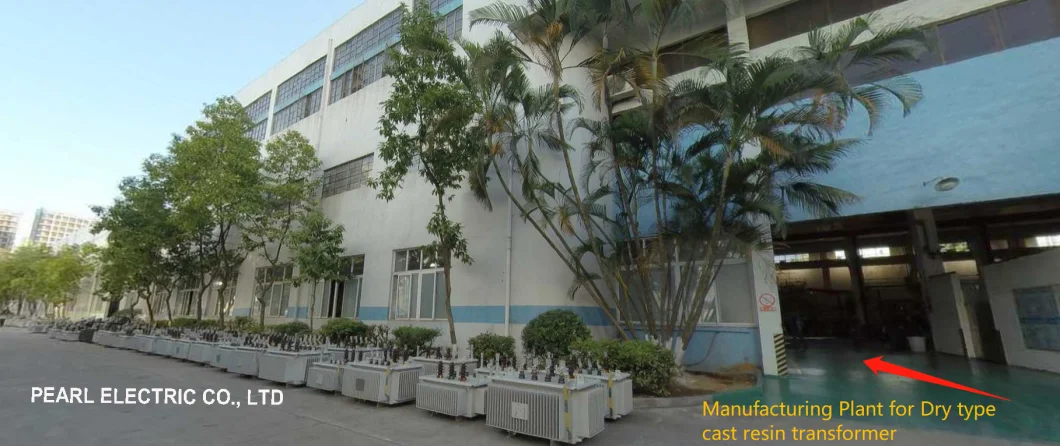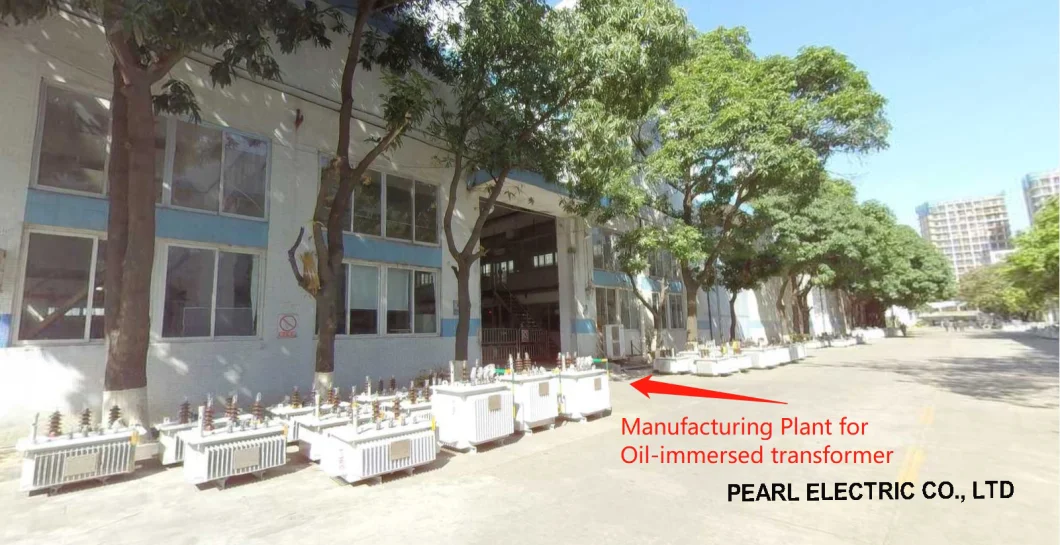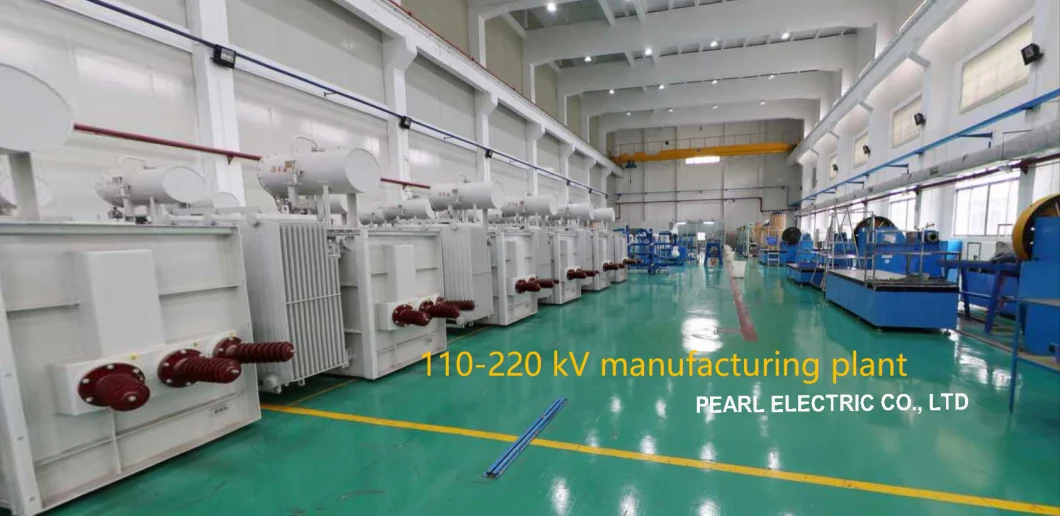 PEARL ELETRIC DESIGNS, MANUFACTURES AND SUPPLIES:
| | |
| --- | --- |
| Staple Items | Annual Production Capability |
| Oil-immersed transformer | 2.5 million kVA |
| Dry-type transformer | 2 million Kva |
| Amorphous dry-type transformer | 1 million |
| Amorphous oil-immersed transformer | 2.28 million kVA |
| Pad-mounted transformer for wind power plant | 500 sets |
| Pre-fabricated substation for wind power plant | 500 sets |
| 10kV pad-mounted transformer/pre-fabricated substation | 500 sets |
| Arc suppression reactor earthing assembly | 360 sets |
| Reactor | 1.20 million kVA |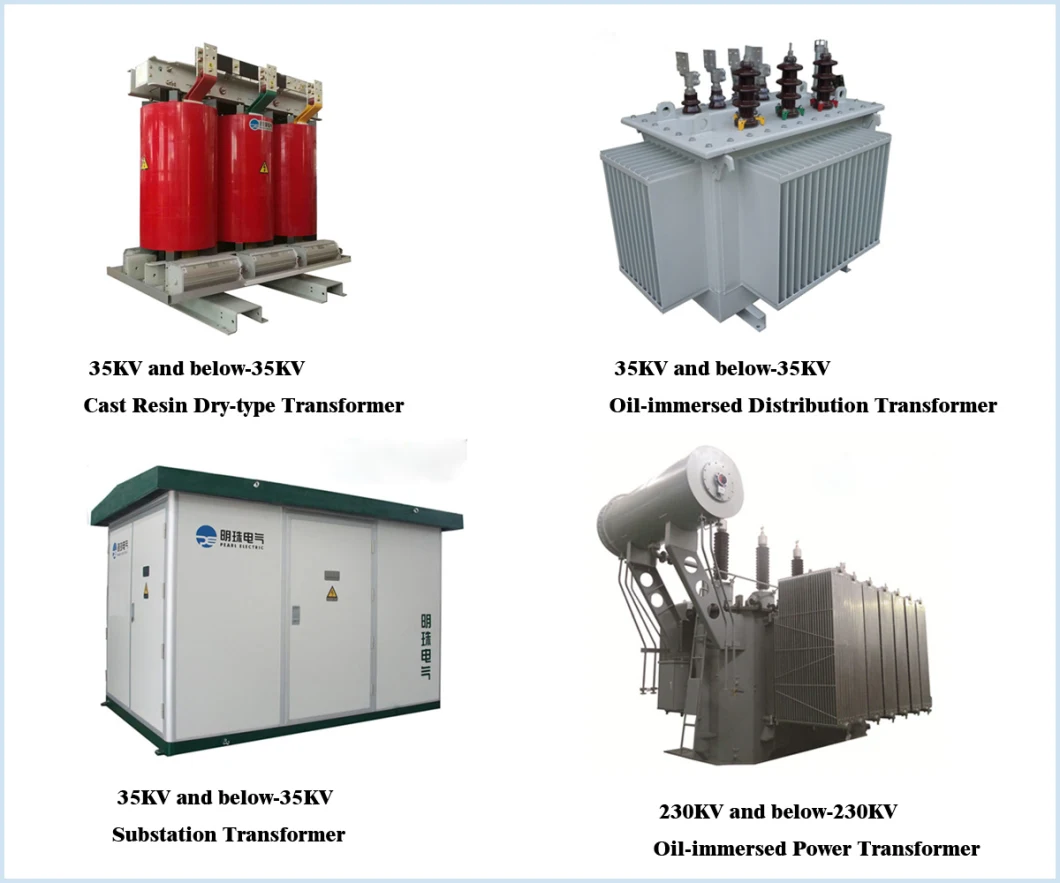 PEARL'S RESEARCH & DESIGN TEAM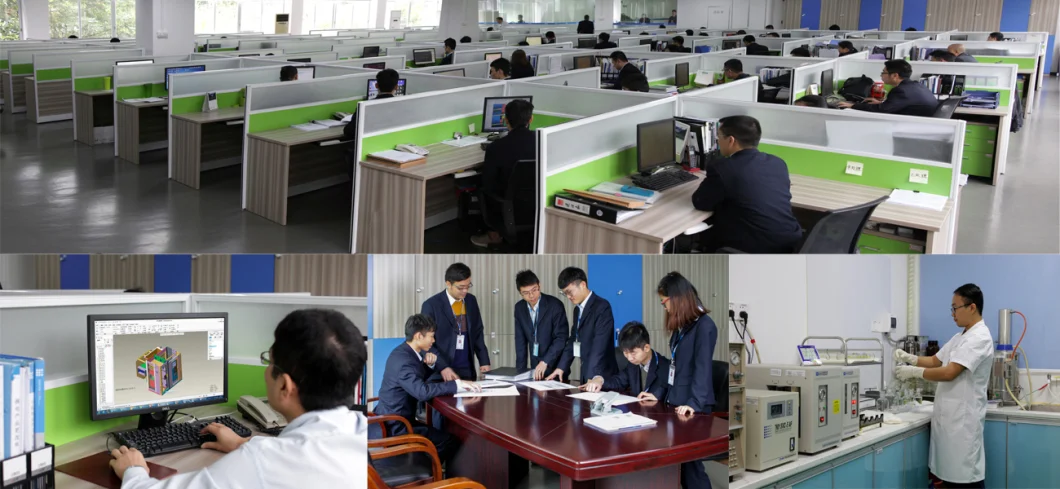 INDUSTRIAL USERS IN DOMESTIC AND ABROAD

FAQ:
1.Q: Are you manufacturer?
A: Yes, we are manufacturer. Our factory is in Guangzhou City, Guangdong Province.
2.Q: Can I get guarantee of products?
A: Yes, every product is 1 year quality warrantee under customer correct using the products.
3.Q: Do you have any Certificate?
A: Yes. Each of our unit has CE, 3C and KEMA certificate. If you need any other Certificate, we can help you to apply it.
4.Q: How can I pay you?
A: Pay by T/T and L/C is acceptable.
5.Q: What about the production?
A: In general, it take 4~6weeks and it depend on the different style.
Any need for power transformer, please feel free to contact us:
Sandy
|
Oversea sales
|
Oversea Dept.
Pearl Electric Co., Ltd.
Add: No. 118 Donghuan Road, Donghuan Street, Panyu Distric, Guangzhou City, Guangdong Province, China. ZIP: 511400
Web:pearl-electric.en.made-in-china.com